The ABCs of Accreditation
October 31, 2010 | General Topics
E. Jackson Allison Jr., MD, MPH, FACEP | Liz Sibley | Wednesday, August 25, 2010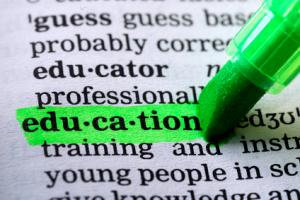 Accreditation helps ensure a quality education program. Photo istockphoto.com
EMS providers are well acquainted with the term quality assurance (QA),
which describes a tool used to accomplish their public safety mission. Virtually every EMS organization engages in some sort of exercise designed to identify problems that may lead to poor patient outcomes. EMS medical directors routinely review run sheets to identify trends, both positive and negative, and either provide correction for bad practices or reinforcement for good practices.
When a problem is identified, the remedy frequently involves education. If QA is the key to identifying threats to positive patient outcomes, then shouldn't QA principles also be applied to education? This is what educational accreditation is designed to do. It's a tool that measures educational activities and organizations against a set of standards to ensure individuals and organizations invest time and money in education that helps promote positive patient outcomes.
Does the EMS community examine educational organizations and activities with the same keen eye they use when reviewing run reports and identifying process flaws in a hazmat plan? Is education considered such an integral part of the QA process that it must undergo its own QA examination? If not, why not? The answers are many and varied and beg the questions, "How do I find time to assess an educational program, and what should I be assessing?" Accreditation is a viable solution to these problems.
ABCs of Accreditation
Accreditation is defined as "granting of approval to an institution of learning by an official review board after the school has met specific requirements." In EMS, educational accreditation is awarded after an organization voluntarily undergoes the process of self-study and peer review. The process is based on standards identified by individuals from the EMS community who have significant experience in EMS practice, administration and education. This means an accredited organization has subjected itself to a rigorous evaluation first from within, then by a third party.
So, what are the advantages of accredited education? EMS professionals who choose to spend time and money on accredited educational activities can be assured a wider recognition for the credits they earn. They can also expect a quality educational experience in a setting with instructors who have appropriate credentials and experience. Participants in accredited activities have the assurance that the content delivered has been identified based on a needs-assessment process. Additionally, a record of their mastery of course objectives is maintained and is available upon request to verify an application for employment, licensing, relicensing, certifying or recertifying. Providers taking the courses can be confident that the content is reviewed and updated on a regular basis and that student evaluations of the activity are solicited, summarized, analyzed and used to revise future activities. Finally, EMS professionals can contact the accrediting body if they have questions, comments or complaints about an activity or an organization, and the assurance that the accrediting body will investigate and take appropriate action.
EMS administrators and medical directors will also find that the advantages listed above make life easier for them, as these factors ensure the overall quality of accredited education. Furthermore, the wide recognition of accredited organizations and the requirements for record keeping facilitates their review of applications for employment. No longer must they conduct exhaustive research into an institution or a particular activity to be sure the education submitted with the application is credible.
Conclusion
So, how do EMS medical directors and administrators find the time to apply QA principles to educational products? Exactly what should they be examining? The answer to both questions is, "You don't have to spend time and effort reviewing an educational activity if the education is accredited." Accreditation covers the QA bases, and it provides assurance that the education completed will meet students' needs. It would be wise to educate ourselves about the advantages of a process that includes standard setting, self-study and peer review.

View the original article here